Pureroot American California Almonds (Badam), 100 gm
American California Almonds (Badam), 100 gm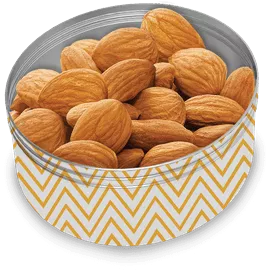 California almonds grow in the Central Valley of The U.S. Though almonds are believed to be native to Iran and Central Asian countries, it has crept into various parts of the world. California is known for its mass production of almonds and which are long in size and less costly in comparison to other varieties. California almonds are rich in nutrients such as phytochemicals, Omega 3, Vitamin E and are abundant sources of energy. It can be eaten raw, roasted, or added to salads, smoothies, and desserts.
Health Benefits of American badam
California Badam can help fight heart diseases and diabetes.

American Badam reduces LDL (bad cholesterol) in the body.

Being rich in Vitamin E, almonds stimulate the production of collagen and promote healthy skin.

California Badam is good for memory and help in preventing Alzheimer's disease.
American badam are commonly found all over the world, including in India, and enjoyed in various cuisines.
Other Information
Country of Origin: India
Sourced and marketed by: Pureroot
(Show More)