Pureroot Dried Apricots (Khumani | Jardalu), 100 gm
Dried Apricots (Khumani | Jardalu), 100 gm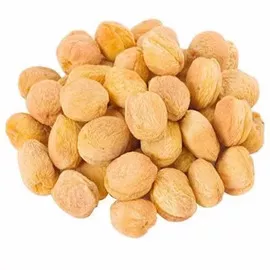 The Trans Himalayan region especially the Ladakh region in India is blessed with unique vegetation from Seabuckthorn to apricot. Dried Apricots are rich in natural antioxidants and help Ladakh people to protect their bodies from direct sunlight. Jardalu dry fruit is eaten raw or added to desserts.
Pureroot is providing our customers with this gift of nature directly from the organic farms of Ladakh and Turtuk valley.
Nutritional Facts
One Dry Apricot contains:
Apricot dry fruit is rich in vitamin C, vitamin A, Vitamin C, potassium, Beta Carotene, Lutein and potent antioxidants that help fight free radicals in the body.
Health Benefits of Dried Apricots:
Dried Apricots Used in traditional medicines to treat asthma, cough, bleeding and vaginal infection.

khumani dry fruit contains iron, which prevents anaemia and calcium that strengthens bones.

Dry Apricot boosts skin health and hydrates the body.

Apricot dry fruit is composed of essential fatty acid, linoleic acid good for healthy and shiny hair.

Apricot seed oil is used to treat joint pain and in various other medicinal purposes.
(Show More)