Pureroot Shallots (Small Sambar Onion), 1kg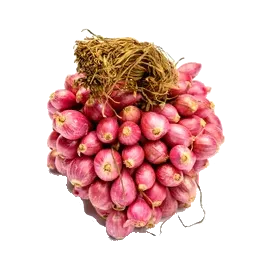 Sambar Onions
Sambar onions are also known as small onions or pearl onion is used for making India's most loved South Indian sambar or Vengaya sambar.
More about Sambar onions
Sambar onions are small and elongated in shape with reddish colour skin. Sambar onion are great source of fibre and flavonoids. These onions are often consumed raw as salads, or even used for garnishing. It is also cooked as a basic ingredient to curries, soups, gravies due to the strong flavour they provide to the dish.
Health Benefits
Onions are said to have anti-fungal properties due to the presence of phenolic factor- catechol.

Onions can be used against sunstrokes.

Raw onions promote the production of good cholesterol, so are said to be the best friend of your heart.

Onions contain quercetin that reduces inflammation in the body, ease allergy symptoms and boosts immunity.

The sulfur in the onion regulates blood pressure as it acts as a blood thinner and reduces the chances of cancer.

Studies also shows, onions may help reduce blood sugar and are helpful for those with pre-diabetes and diabetes.
Storage
Onions can be stored in a cool, dry and well-ventilated room. Peeled and sliced onion can be stored in the fridge for 7-10days.
Other Information
Country of Origin: India
Sourced and marketed by: Pureroots
(Show More)